International
Projection Mapping
Competition
Winner's Exhibition

International Projection Mapping Competition
---
The 1minute Projection Mapping Competition is the one and only international projection mapping competition in Japan that allows viewers to see high-level and unique works from creators around the world at the same time. Now in its 11th year, the competition has gained worldwide attention for its history and authority. Each year, a different theme and a short projection mapping work of 1 minute to 1 minute and 59 seconds are gathered to compete for the world's best expression of the year. This year's international competition, based on the theme of "LINK," received a record number of 281 entries from 58 countries and regions around the world, and 20 finalists were selected as finalists.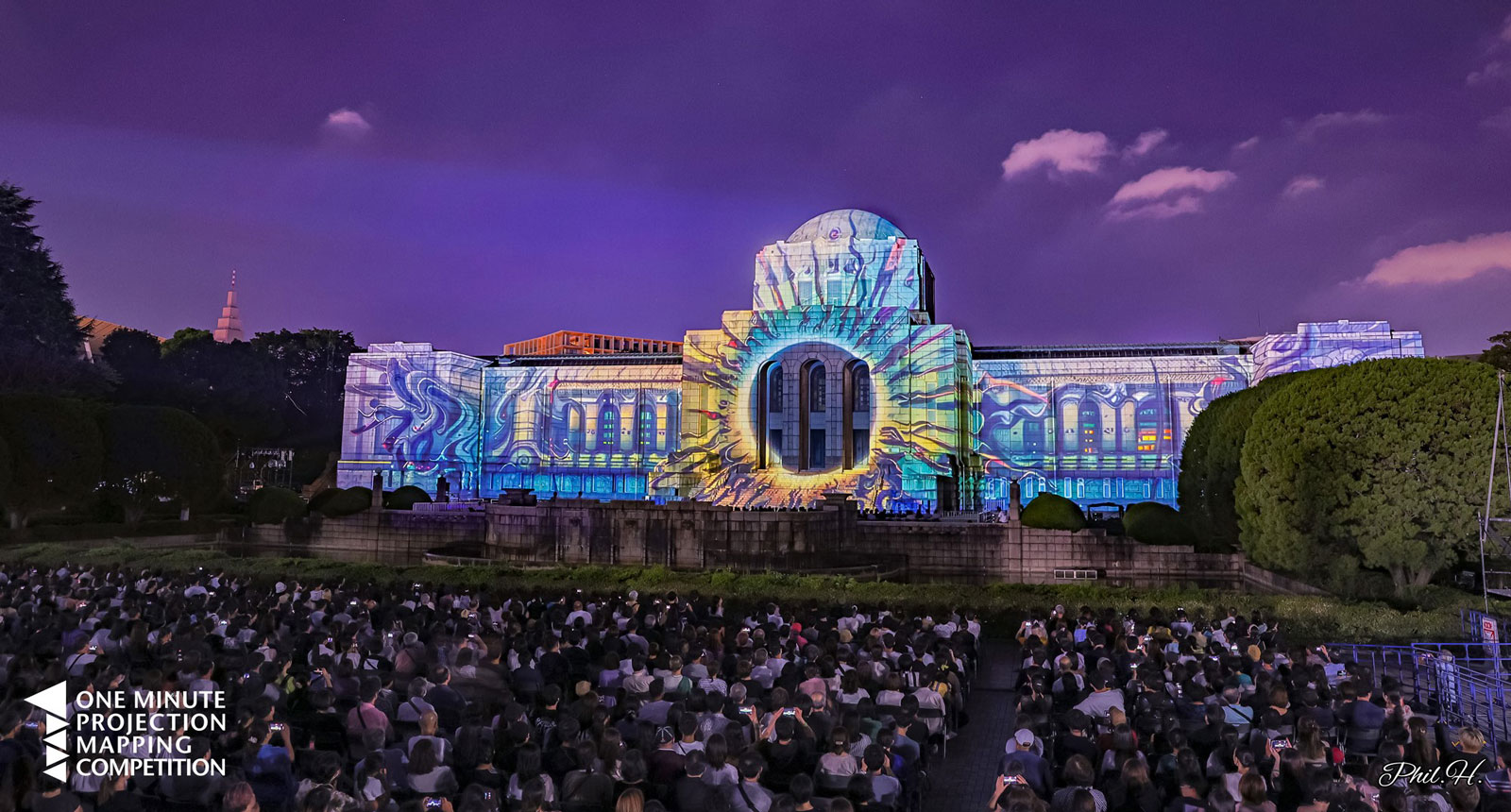 Winner's Exhibition
---
The best projection mapping by the 10 previous grand prize winners "1minute Projection Mapping Competition" is one of the world's largest international projection mapping competitions and this September's event marked the 11th Grand Prix winner.
The creators who won this competition have since gone on to win other international competitions and have been invited to various festivals, and are now active around the world as top creators. The 10 winning groups created new projection mapping works and brought them all together in a special exhibition.
In this show, the winners will not only create images, but will also add lasers and moving lights to create a hybrid expression that is truly worthy of being called the world's best projection mapping show. We invite you to experience the wonderful works of the creators who have made the history of projection mapping along with this competition.
Previous Grand Prize winners and their works
---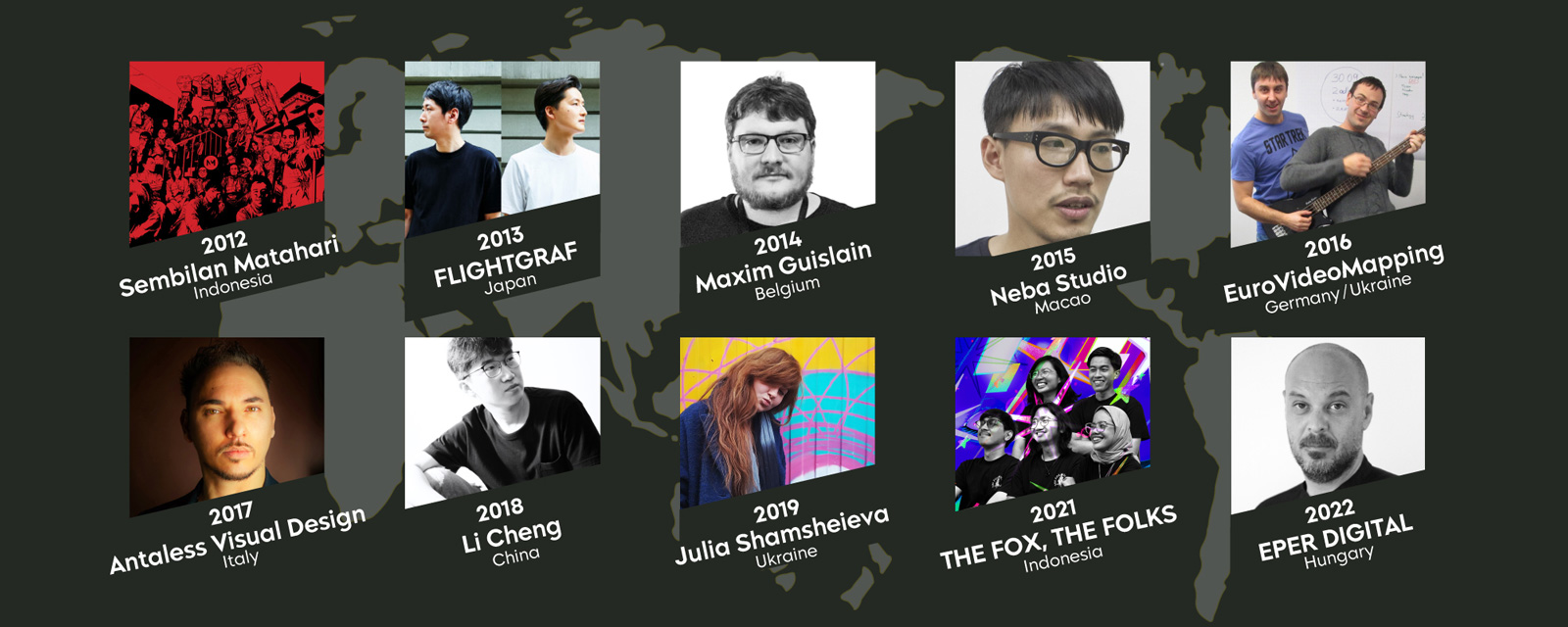 2012
Sembilan Matahari / Indonesia

2013
FLIGHTGRAF / Japan

2014
Maxime Guislain / Belgium

2015
Neba Studio / Macau

2016
EuroVideoMapping / Germany/Ukraine

2017
Antaless Visual Design / Italy

2018
Li Cheng / China

2019
Julia Shamsheieva / Ukraine

2021
THE FOX, THE FOLKS / Indonesia

2022
EPER DIGITAL / Hungary

2023 Award-winning works
* Title of the work, Name of the team, Country and region in order
Grand Prize (Tokyo Government Prize)
「Legacy Links」
Vali Chincișan(Romania)

Second Prize (TOKYO LIGHTS Prize)
「Touch」
Elektrick.me(Bulgaria)

Jury Special Prize
「Human」
Ari Dykier(Poland)

Tokyo Tokyo Prize
「Umbra」
Resorb(Germany)
Audience Prize
「A Neon Owl Symphony」
Clockwork(Poland)
1minute Projection Mapping Competition
General Producer
Creative director, scenographer, video creator

Representative of Projection Mapping Association of Japan, President of Colors Creation Co.Ltd.
He has been active both in Japan and abroad as an artist who creates spatial effects using images as light.
In 2011, he established the Projection Mapping Association of Japan and has been involved in one of the world's largest international projection mapping competitions and various other projects. As a creative director and producer with an artistic perspective, he has created many one-of-a-kind projects and is a leading international figure who has been invited to produce, lecture, and serve as a judge for many international festivals and national projects overseas.